Company Overview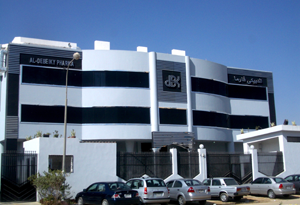 DBK Pharmaceutical is a leading integrated global pharmaceutical company engaged in the development, manufacturing, marketing and Sales of Pharmaceutical, Herbal Brands, Food supplements, High end cosmetics and veterinary products. Our products are penetrating in many emerging markets.
DBK Pharma is one of the fastest growing Egyptian Companies in the pharmaceutical industry concerned with the discovery, development and commercialization of innovative medicines that have a meaningful impact on improving the quality of the products, driven by entrepreneurial spirit, commitment to integrity and deep respect for people's health and community.
Our Vision
To be one of the top 20 Pharmaceutical Companies listed in Egypt within the next five years, keeping our focus on penetrating the International Pharmaceutical Markets, meeting the challenges as a Multinational Company within the next decade, through the highest performance levels of QA, QC, R&D and professional calipers to become Egypt's most valued Pharmaceutical company to the patients , costumers, colleagues, shareholders, business partners and the communities where we work and live in, by development and innovation to produce high quality products with affordable prices.
Our Mission
DBK is an Egyptian pharmaceutical company. At DBK Pharma, we offer a diversity of pharmaceutical products in the Egyptian market. DBK Pharma, over decades of successes and growth, we expand our scope through a variety of services within our business portfolio, and through exploring new international markets.
We are driven to walk the extra mile, ensuring that we serve all our customers with superior service, by being their reliable partner to a better healthy life with the highest quality & affordable prices. This will only be done by utilizing the best marketing practices through our well trained human resources, and our strong network of relations with multiple channels in the Egyptian, African, Middle East and Balkans pharmaceutical markets.
Our Winning Behaviors: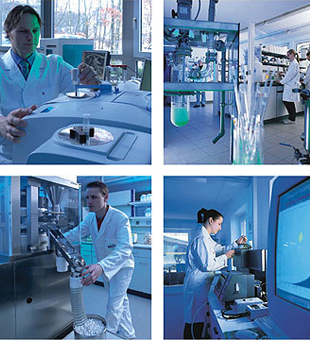 Challenge
We are committed to finding new ways to do things faster and smarter.
We are uncompromising in our quest for quality.
We nurture commitment among every employee to make the difference.
Connect
We work together as ONE DBK.
We share best practices and unite local knowledge with global resources
We seek to be the partner of choice with all of our customers
We are committed to communication that builds these partnerships and sense of team, internally and externally
Commit
We deliver what we promise
We go the extra distance in all that we do to earn our customers trust
We embrace our social responsibility as a global company and to being environmentally responsible
Integrity
We demand of ourselves and others the highest ethical standards, and our products and processes will be of the highest quality
Performance
We strive for continuous improvement in our performance, measuring results carefully, and ensuring that integrity and respect for people are never compromised