Dr. Hamdy Al Debeiky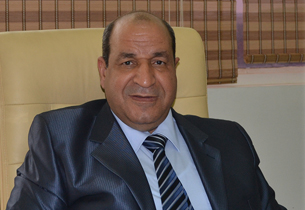 DBK Pharma identifies, develops and delivers pharmaceutical products that make a difference in people's lives. Our product range covers all the aspects of life, from infants to geriatrics, from pregnant to anesthesia & from Chemotherapy to cosmetics. We have been extremely successful in meeting our business objectives and expanding our domestic & worldwide presence, but there is a satisfaction beyond profits, assist in binging relief to suffering people.
DBK Pharma proudly and actively promotes professional behavior and personal integrity in every aspect of our business operations. We believe that our business operations are consistent with the highest ethical behavior. We believe that the highest favorably impact the health and well-being of patients. We are deeply committed to our employees, our goal is to enable everyone to feel supported, to be treated from co-works that community of our employees- where we live and work at
DBK Pharma, our mandate is clear: to conduct our business with integrity, respect and responsibility. Customer satisfaction, improving the quality of life, optimizing mutual benefits and a perfect future are our goals.
DBK Pharma perfection is served.